SkateWytch Rat Fink (Tee)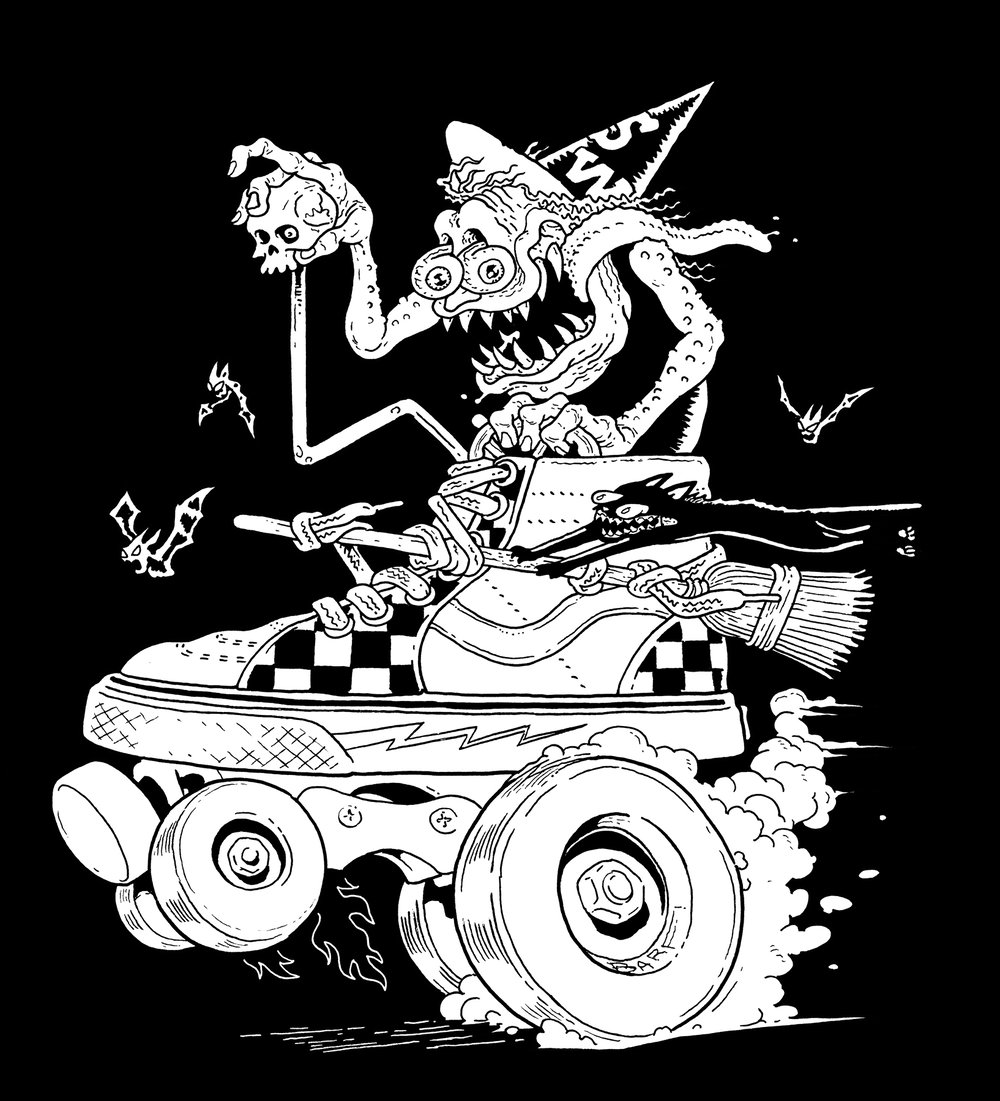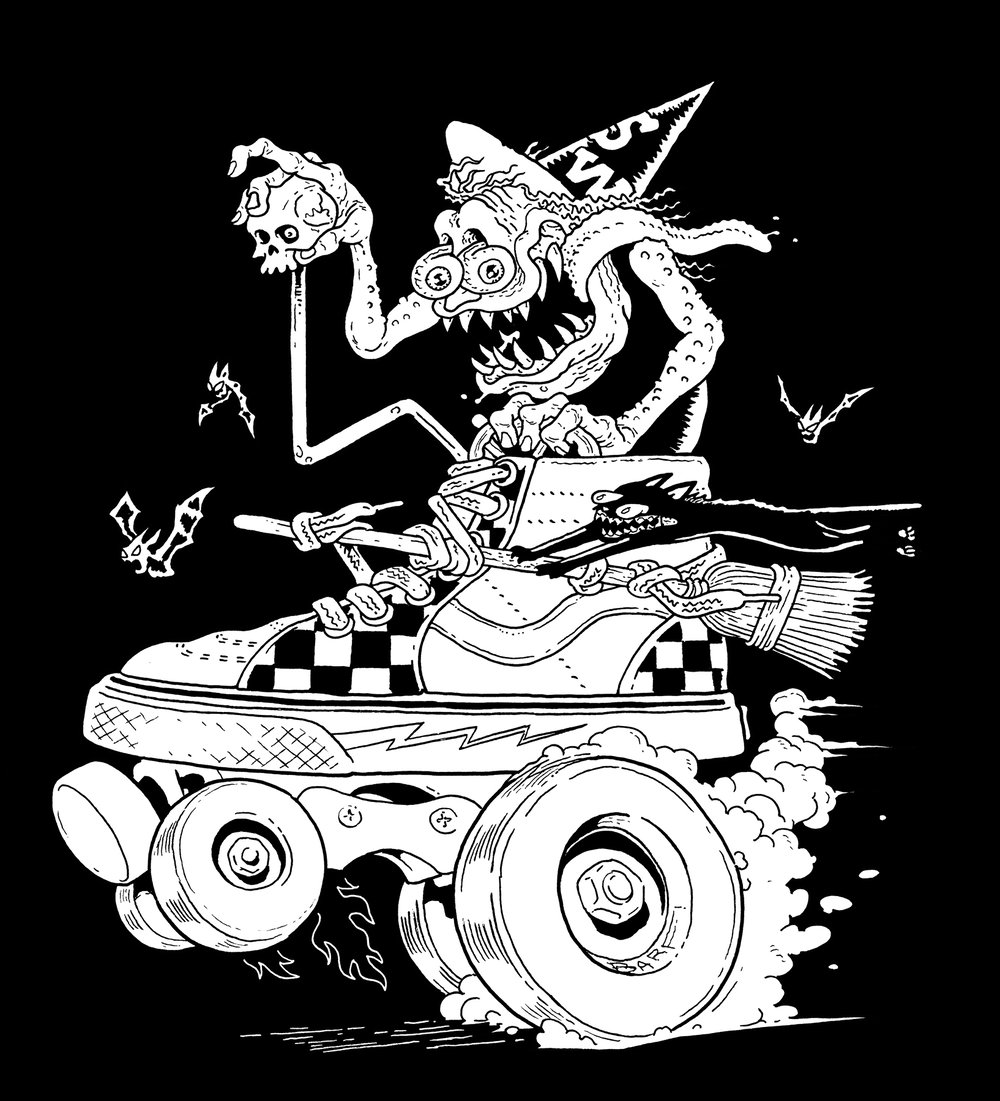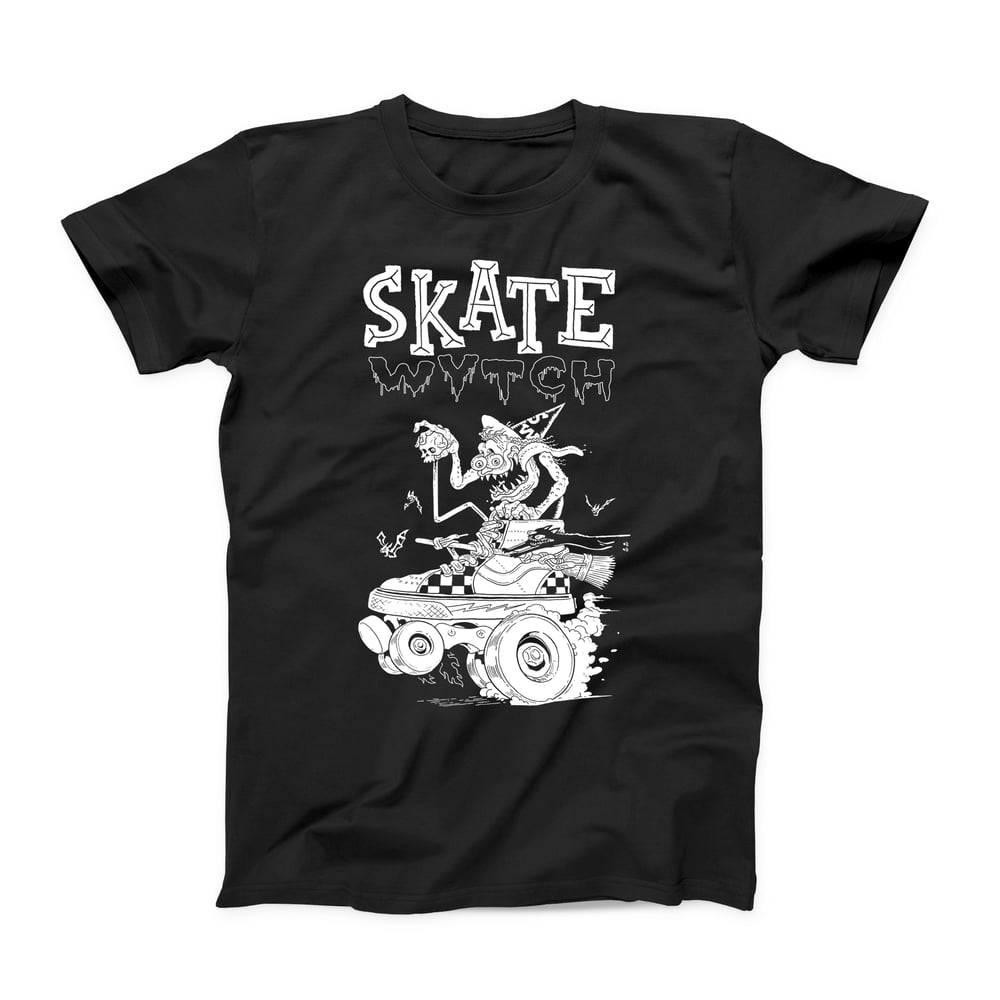 Ripping into the bowl and she's taking your soul with her!! Your favorite speed queen is represented in her true form in this design by James Callahan (@barfcomics). Barf is an east coast illustrator and writer who has created designs for a slew of bands, skateboard/snowboarding companies, record labels, and comic books! We are very honored to be added to his list of works and a part of his contributions to both the Richmond skate scene and skate community as a whole. To read up more on Barf and see some of his additional products visit: http://www.jamescallahan.co/about
ABOUT THIS TEE:
This design is printed on ultra soft Next Level unisex tees which run slightly big but shrink for a more fitted option.